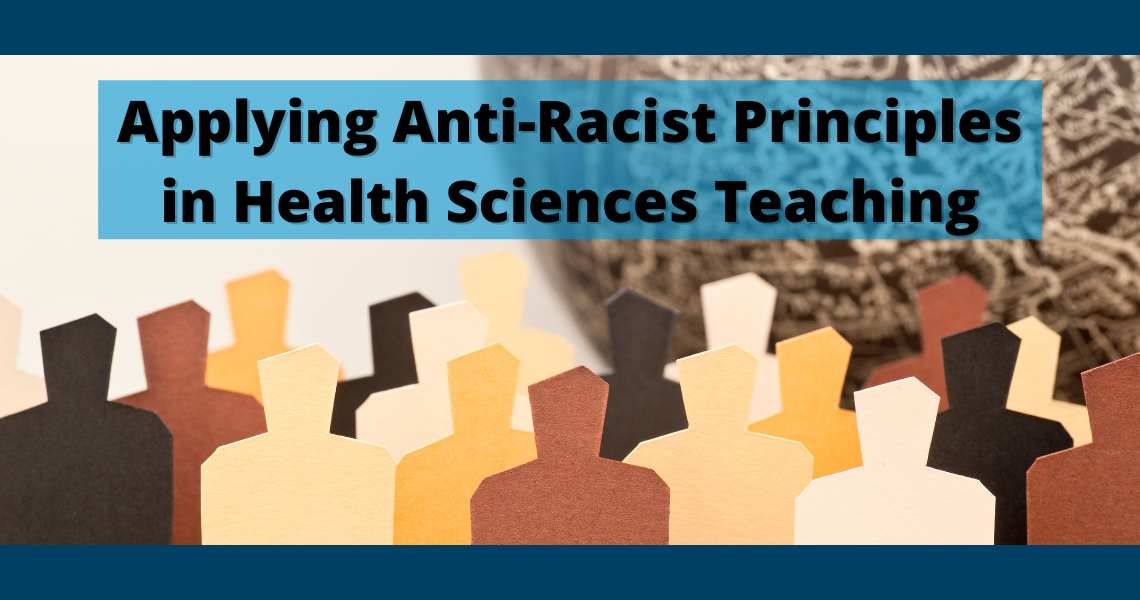 The SMHS Center for Faculty Excellence, SMHS Office of Diversity and Inclusion and the GW Anti-Racism Coalition have worked together to create the Checklist for Applying Anti-Racism Principles to Teaching Sessions to support faculty teaching in SMHS programs.  
As medical educators, clinicians and researchers, it is our responsibility to incorporate anti-racist principles in our teaching, to be prepared to discuss racism with our students and colleagues, and to address health disparities while teaching and delivering care. In recognition of the need to continually move toward health equity, the faculty at George Washington University is taking active steps to review and revise its curriculum and materials, particularly related to the use of race in teaching.
Who is this Checklist for?
Pre-clinical and Clinical health science educators, especially those leading small groups and developing teaching or testing materials
Curriculum content creators
Invited speakers
Any health science educator, in any setting, working with any level of health science learner who wants a deeper understanding of race and racism
How to use this checklist:
This checklist is intended to be a tool for faculty to use to review their own materials and practices. As you prepare to teach, go through your content and materials and consider the following 5 overarching questions.
Each question is divided into subsections – "Why?" "What this looks like" "Questions to Ask Yourself" and "Resources". Step through each question, making sure that your content and presentation follow the "what this looks like" guidelines.
Even if you believe that you have applied anti-racist principles, or that your content does not have any race-related elements, review the "questions to ask yourself" section. There may be places that you can add or enhance content to provide additional representation or context.
Access the Checklist
There are two files available for download - the full checklist, including all the questions described above, and a one-page (legal size) version for quick reference with only the "what this looks like" section.