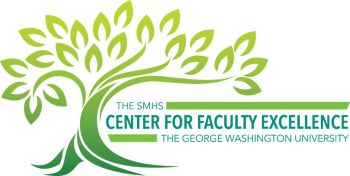 Newsletter Archive
The CFE sends out a monthly newsletter with upcoming development workshops, programming, and resources. To join our mailing list and receive information on upcoming offerings, please subscribe here.
2023

Archived Newsletters
CFE Faculty Spotlight
Excellence in teaching & Learning, scholarly endeavors, and leadership are all around us at the GW School of Medicine and Health Sciences. In an effort to highlight the amazing contributions of our faculty, the Center for Faculty Excellence would like to shine a spotlight on various faculty members and their continued success and excellence within medical and health education.
Each month the CFE will highlight faculty members from across our GW SMHS community based on their current projects, research, and work.
June 2023 - Series

May 2023

March 2023

February 2023

January 2023

2022