The Junior Faculty Career Exploration & Development Workshop is a half-day professional development event designed for junior faculty to explore and discuss specific strategies to enhance their careers. The workshop consists of short presentations, a panel discussion, and interactive discussions on topics essential for understanding the academic medicine and health sciences environment, discovering your career options and developing your professional portfolio. Each participant will leave the workshop with an Individual Development Plan.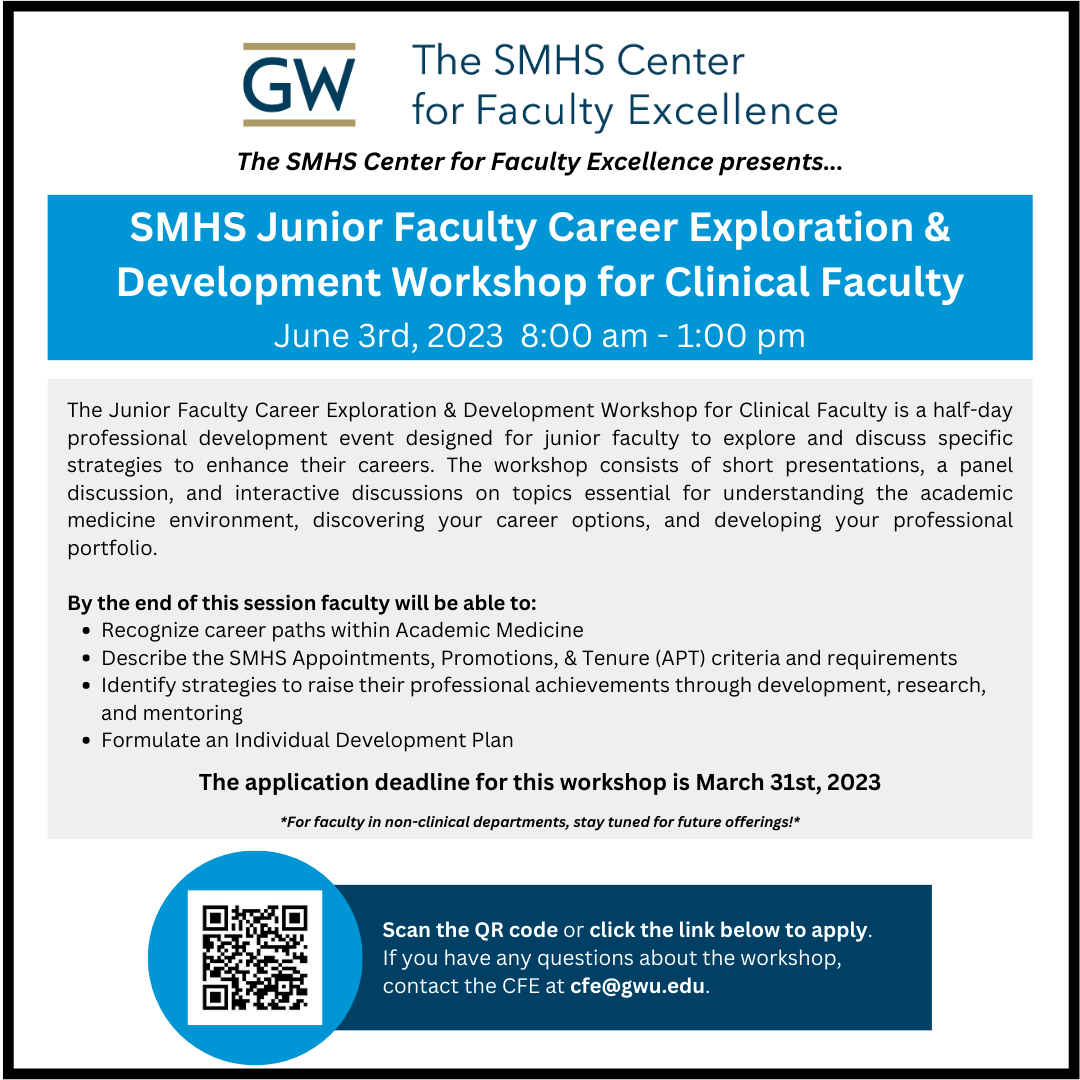 *This offering of the Junior Faculty workshop will be clinical faculty, faculty in non-clinical departments please stay tuned for future offerings!*
This workshop is occurring on Saturday, June 3rd, 2023 from 8 am to 1 pm. This workshop will be in-person (Ross Hall), and we will be providing a light breakfast and lunch to participants.
The application deadline is March 31st, 2023
Applications will include the following:
Your name, academic rank, department or division, email, and phone 
One paragraph about what you hope to take away from the retreat
Please direct any questions about The Junior Faculty Career Exploration & Development Workshop to the CFE via email at cfe@gwu.edu