Panopto is used for classroom lecture capture but is also a powerful tool for sharing narrated presentations, mini-lectures, or lab demonstrations with multiple video angles and/or screen capture.
Which Panopto Tool Should I Use?
There are different versions of Panopto. If you have the Panopto application installed on your computer, it will provide the most features. However, even if you cannot install the application, there are versions of Panopto that should work for your needs. 
If NetID is unknown, use Panopto.it. If the app can't be installed, use Panopto Capture. Otherwise, use the Panopto app.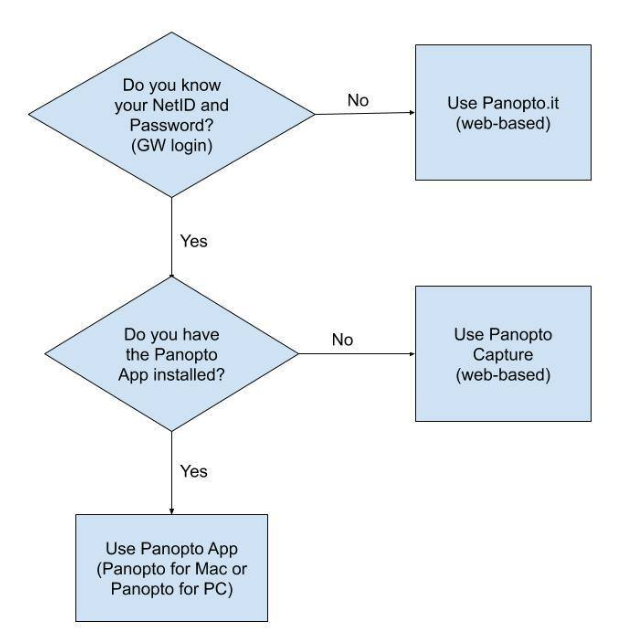 Panopto Setup
Creating Recordings
Additional help from Panopto online support: 
Editing Recordings
Additional help from Panopto online support: 
Viewing and Managing Recordings
Lecture Capture
Panopto is installed on all podium computers in SMHS classrooms. It is set up to record whatever is displayed on the podium computer. It will not automatically capture video of the speaker, content projected from a laptop or other device connected to the projector, or the document camera.*
In all pre-clinical courses, there is a technology student worker who is responsible for setting up Panopto and starting/stopping the recording. If you would NOT like your session to be recorded, please let the Office of Medical Education know as soon as possible.
Note: in Ross 101 and 201, the document camera is routed through the podium computer, and will be included in a Panopto recording.
Where to Find Help